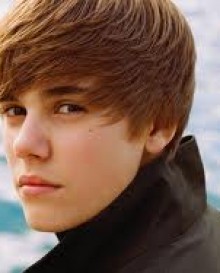 Name: Justin Bieber
Who: Being  5ft 7in  or 173cm of height and 123,4 lbs of weight, Justin Bieber is a Canadian pop, R&B, teen pop singer.
Justin Bieber's height in 2013 is  5ft 7in  or 173cm
Justin Bieber's weight in 2013 is 123,4 lbs or 56 kg

Other facts about Justin Bieber:
Date of Birth: March 1, 1994
Place of Birth: Stratford, Ontario, Canada
Birth Name: Justin Drew Bieber
Instruments: Vocals, guitar, piano, percussion, trumpet
Occupations: Singer-songwriter, musician, producer, actor
Discography: My World 2.0 (2010), Under the Mistletoe (2011), Believe (2012)
Tours: 2009: Urban Behavior Tour, 2010–11: My World Tour, 2012–13: Believe Tour
Labels: Island, Teen Island, RBMG, Schoolboy
Childhood and career: Justin Bieber was raised by a single mom in the small town of Stratford. Bieber always had an interest in music. His mother gave him a drum kit for his second birthday and he was "basically banging on everything I could get my hands on." Though it was a talent contest in his hometown, in which the 12-year-old Bieber finished second. As a way to share his singing with family, Justin and his mom began posting clips of Bieber performing covers of Stevie Wonder, Michael Jackson and Ne-Yo on YouTube. Within months, Justin was an Internet sensation, with a large following of fans. All that allowed Bieber to meet with Usher, who eventually signed the young singer to a contract.
Bieber's first single, "One Time," went certified platinum in his native Canada shortly after its release in May 2009.  Bieber had his biggest hit single to date in April 2012 with "Boyfriend." The song appears on his latest album Believe released in June.
Personal life: Justin Bieber is not married. In 2010 Bieber started dating television actress and singer Selena Gomez
Justin Bieber's height in 2013 is 5ft 7in  or 173cm
Justin Bieber's weight in 2013 is 123,4 lbs or 56 kg
Do you think Justin Bieber's height or the other facts are incorrect? Or do you have any other comments about this page, please leave a comment here!