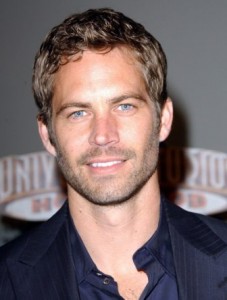 Name:  Paul Walker
Who: Being 6 ft 2 in or 188 cm of hight and 189 lbs or 86 kg of weight, Paul Walker is an American actor. He became well known in 1999 after his role in the hit film Varsity Blues. He is also known for starring in the surprise summer hit The Fast and the Furious.
Paul Walker's height is 6 ft 2 in or 188 cm
Paul Walker's weight is 189 lbs or 86 kg
Birth name: Paul William Walker IV
Date of birth: September 12, 1973
Place of birth: Glendale, California
Current residence: Walker currently resides in the Santa Barbara, California, with his dogs, one of which is a Chesapeake Bay Retriever.
Childhood: The oldest of five children, with two brothers and two sisters, Paul was born to Cheryl, a fashion model, and Paul Walker III, a sewer contract.
Career: Paul appeared in front of the camera at a young age, modeling and acting in TV shows such as Charles in Charge, Highway to Heaven and Who's the Boss. In 1986 he made his film debut in the horror spoof Monster in the Closet while also landing a recurring role on TV's Throb. But only in 2001, Walker made a breakthrough in his career with the leading role alongside Vin Diesel in The Fast and the Furious, followed by 2 Fast 2 Furious. Ever after Walker casted in action-oriented movies, such as Timeline (2003), Into the Blue (2005) and Running Scared(2006), Noel(2004)  Eight Below (2006), Flags of Our Fathers (2006), The Death and Life of Bobby Z (2007), Takers(2010) and Fast Five (2011), and finally The Fast and the Furious 6 (2012).
Personal life: Paul has a daughter named Meadow, who was born on November 4, 1998 of his then-girlfriend Rebecca.
Education: He attended and graduated from Village Christian School. After high school, he attended several community colleges where he majored in marine biology.
Interesting facts: Paul's ancestry includes Irish, English, and German. His paternal grandfather was a professional boxer, "Irish Willy Balker". Walker was raised as a member of the Church of Jesus Christ of Latter-day Saints, or Mormon, church. Paul Walker is an avid surfer. Besides, he holds a brown belt in Brazilian Jiu-Jitsu under Ricardo "Franjinha" Miller at Paragon Jiu-Jitsu.
Paul Walker's height is 6 ft 2 in or 188 cm
Paul Walker's weight is 189 lbs or 86 kg
Do you think  Paul Walker's height or the other facts are incorrect? Or do you have any other comments about this page, please leave a comment here!